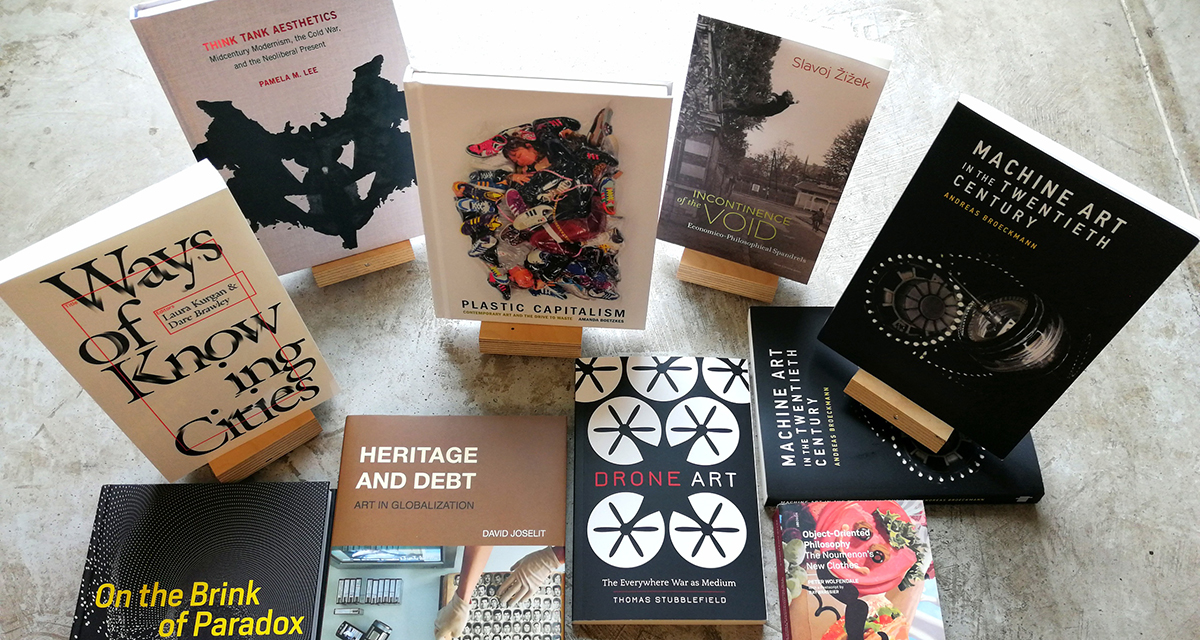 Heritage and Debt
Art in Globalization
In Heritage and Debt David Joselit addresses in a direct and uncompromising way the new aesthetic conditions generated by globalization. This book inaugurates a new, self-reflexive, and theoretically articulate debate about the status of indigeneity in relation to the global art market, offering rich readings of individual works of art and critical interventions, while remaining properly skeptical of the malign mechanisms of late capitalism.
Think Tank Aesthetics
Midcentury Modernism, the Cold War, and the Neoliberal Present
Who better a guide than Pamela M. Lee—our sharpest critic on the entanglements of art and technology—to lead us from California to Chile in pursuit of the political and aesthetic histories of neoliberalism? Archivally rich, powerfully argued, utterly timely, and unexpectedly riveting.
Haunted Bauhaus
Occult Spirituality, Gender Fluidity, Queer Identities, and Radical Politics
Haunted Bauhaus is as eye-opening as it is door-opening… Haunted by utopian aspirations and its own history, the Bauhaus helped remake (and unmake) the world in ways its founders could never have anticipated.
Drone Art
The Everywhere War as Medium
What happens when a drone enters a gallery or appears on screen? What thresholds are crossed as this weapon of war occupies everyday visual culture? These questions have appeared with increasing regularity since the advent of the War on Terror, when drones began migrating into civilian platforms of film, photography, installation, sculpture, performance art, and theater. In this groundbreaking study, Thomas Stubblefield attempts not only to define the emerging genre of "drone art" but to outline its primary features, identify its historical lineages, and assess its political aspirations. Richly detailed and politically salient, this book is the first comprehensive analysis of the intersections between drones, art, technology, and power.