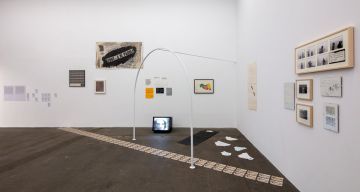 +MSUM
15 November 2018 — 17 February 2019
The display foregrounds alternative models of artistic production, such as they developed in Eastern Europe in socialist times, in particular in the territory of former Yugoslavia. Between the 1950s and the 1990s, artists in Yugoslavia, the Soviet Union, Hungary, Poland, and GDR devised various alternative models of artistic production, in particular as a performative aspect of their art.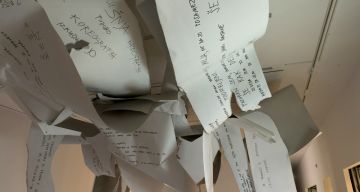 +MSUM
09 October 2018 — 25 November 2018
Choreographic statements are part of the Temporary Slovene Dance Archive's exhibition programme hosted by +MSUM's Draught Series series. With them we introduce to the documentation and archiving process such kind of use of time in dance work that inventories the individual phases of the relevant choreographic process and its developmental logic.