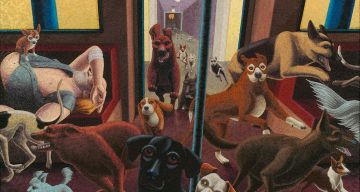 +MSUM
10 July 2018 — 04 November 2018
The exhibition opposes any form of essentialism, any reference to the pure nature of humans or animals, and it reminds us that both people and animals are the product of a long history of various kinds of resistance and attempts to escape the given circumstances.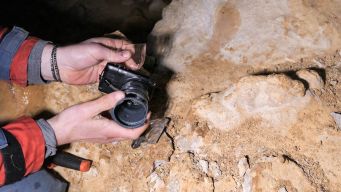 +MSUM
07 June 2018 — 02 September 2018
At the core of the duo P L A T E AU R E S I D U E's installation is an ice mass, or more precisely, a stalactite brought by the artists from an ice cave to the museum and kept there as a museum exhibit. This is a reminder of the rapid disappearance of ice as a consequence of global warming, which has affected ice deposits in Slovenia as well; at the same time, the artists were guided by their fascination with ice and its optical properties, which led them to experiment and identify creative potential in a block of ice.