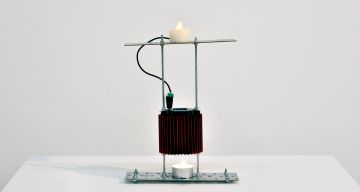 +MSUM
19 August 2019 — 30 August 2020
Arteast 2000+ is the first museum collection conceived with a focus on Eastern European postwar avant-garde art in a broader international context. Since its inception in 2000, the collection has been offering a comprehensive overview of art in the region. It is recognized for the insight it provides into certain shared sociopolitical issues that are or were of central concern for the artists in the formerly socialist countries.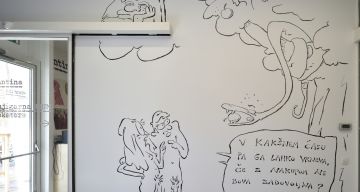 +MSUM
From Wednesday, 20 March 2019
Izar's line drawing of the first two people facing the classic dilemma will adorn the MSUM vestibule for a while in an attempt to rock the boat a bit in this awesome time we're living in, when everything is both unspeakably fateful, part of one's browsing history and stored online for all eternity, and, on the other hand, ephemeral, transient, exchangeable after a month if one grows tired of it or realizes the style doesn't suit.