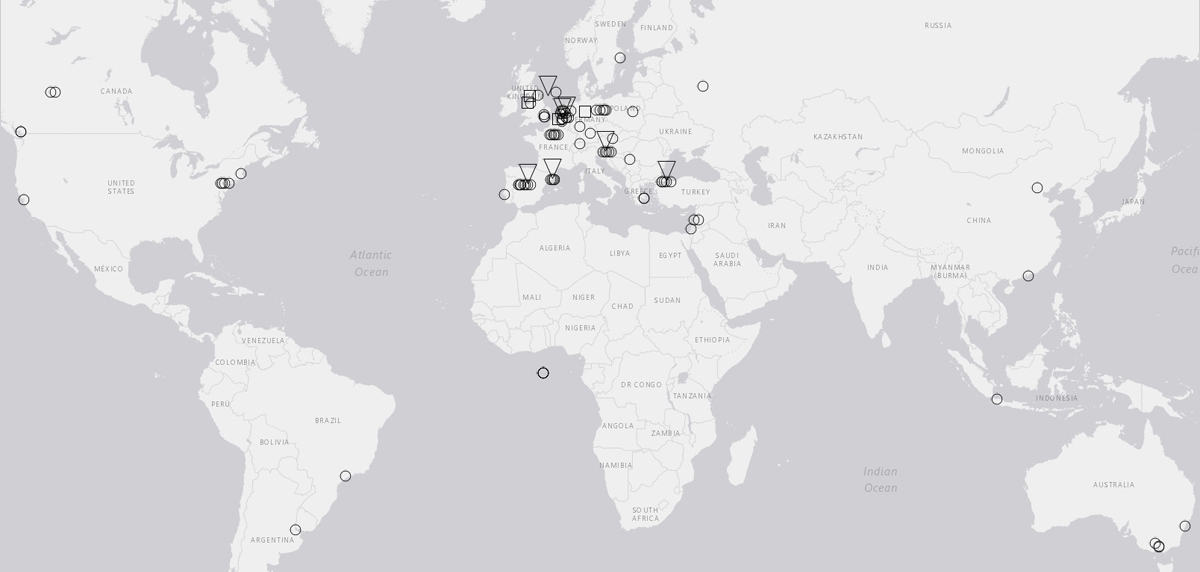 L'Internationale Online is a web platform where the museum confederation sets out lines of research as part of the five-year programme entitled The Uses of Art – The Legacy of 1848 and 1989 and its reflections on them. This digital platform contains essays on specific subjects written on commission, plus its own artistic and curatorial research, and projects and presentations related to the collections and archives of the various partner institutions. In addition, several lines of research are continued in greater depth under the following headings: Politics of Life and Death, Decolonising Practices, Real Democracy and Alter Institutionality.
Under the heading Opinions, a group of bloggers carries on lively discussions on topical subjects. The aim of L'Internationale Online is to present digitally the various research topics to be found in the different activities of L'Internationale, and especially in projects that form part of the The Uses of Art – The Legacy of 1848 and 1989 programme. It is a platform in which space is created to emphasise the importance of differences, and at the same time to concentrate on equal exchanges that are locally rooted yet have worldwide connections.
L'internationale institutions: Moderna galerija (MG+MSUM, Ljubljana, Slovenija); Museo nacional centro de arte Reina Sofía (MNCARS, Madrid, Španija); Museu d'art Contemporani de Barcelona (MACBA, Barcelona, Španija); Museum van Hedendaagse Kunst Antwerpen (M HKA, Antwerpen, Belgija); SALT (Istanbul in Ankara, Turčija) in Van Abbemuseum (VAM, Eindhoven, Nizozemska)
For more information click http://www.internationaleonline.org.