Marko Jakše is representing Slovenia at the 59th Venice Biennale, the international art exhibition taking place from 23 April to 27 November 2022. In her statement, the artistic director of the Biennale, Italian curator Cecilia Alemani, stressed the importance of fantasy transformations, both material and immaterial, for the present moment. The title of this edition of the Biennale is a reference to The Milk of Dreams, a book by the British-Mexican painter and writer Leonora Carrington (1917–2011), who started her career as a surrealist artist.

Jakše's exhibition will comprise canvases from the artist's various periods. This year, the Director of Moderna galerija, Aleš Vaupotič, PhD, has been appointed the Commissioner, and Robert Simonišek, PhD, the curator. The Pavilion of the Republic of Slovenia will be in the final segment of the Arsenale building, the central exhibition venue of the main Biennale exhibition.

For more than three decades the painter Marko Jakše, winner of the 2015 Prešeren Fund Award, has been creating a stir with his ingenious and imaginative works. Since the beginning of his artistic career he has been dedicating his intense energy exclusively to the medium of painting. With his recognizable figurative and landscape motifs he has created a mysterious artistic universe, intertwining the oneiric and the real, the lyrical and the narrative, and the archaic and the modern. Jakše is a highly original and suggestive artist, opening up the unconscious, the emotional, and the imaginary with his attractive, warped images. Although some of his works include recognizable allusions to past art trends, he is inspired by the present and what he is and feels. He sees his journey as a form of play, exploring spontaneity and remaining a perennial child. Jakše's artistic expression is comprehensive, multivocal, and irreducible to detached intellectual concepts.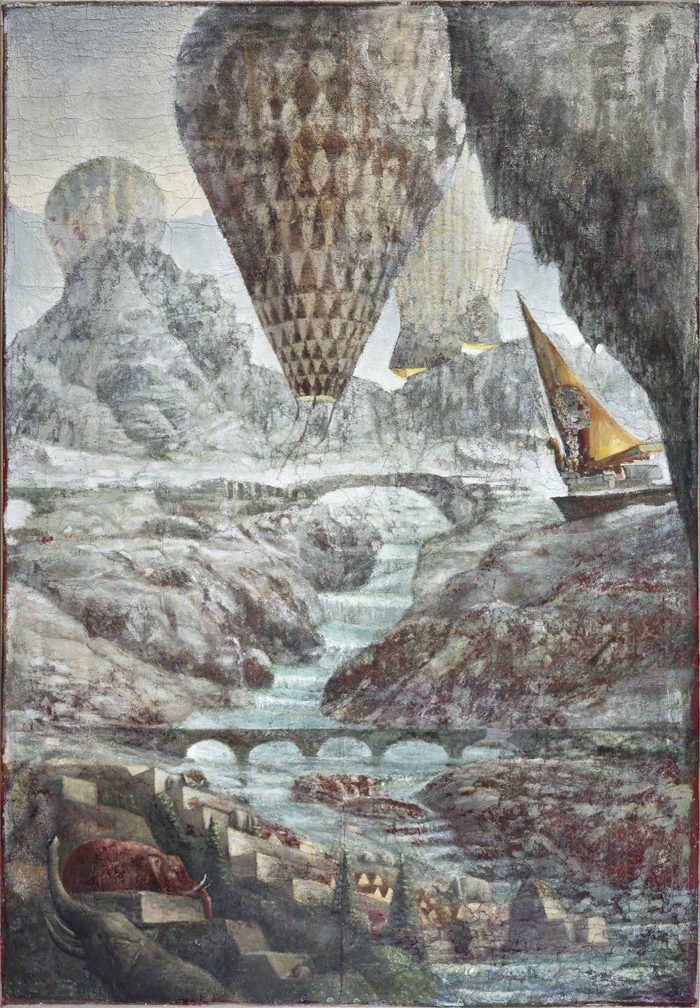 Photo: Marko Jakše, Dying Elephant, 2010–13, mixed media on carpet, 225 × 153 cm