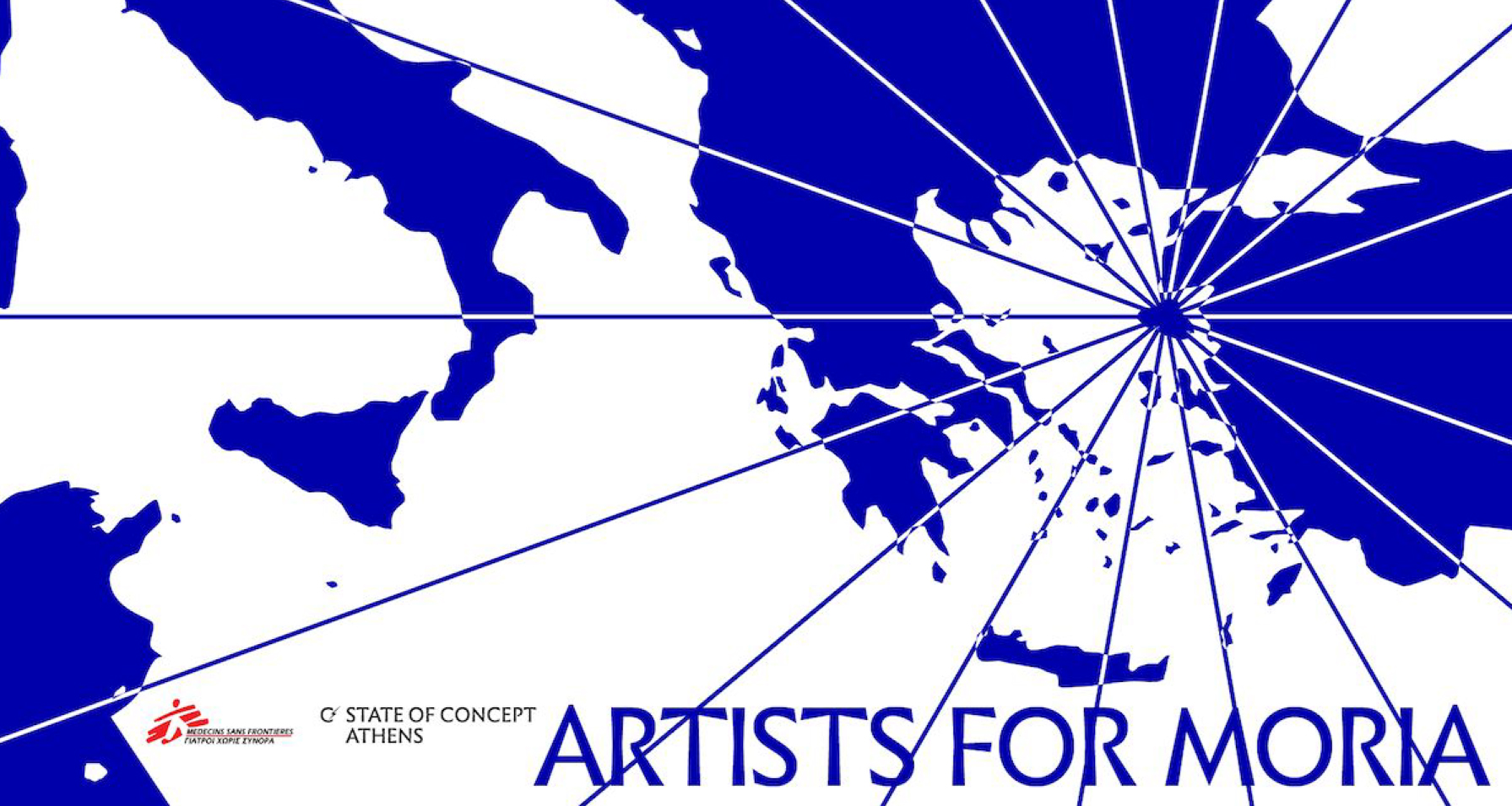 State of Concept, Athens
From 21 April 2020
State of Concept Athens, a non-profit institution initiated an action for the Doctors Without Borders / Médecins Sans Frontières with artworks by: Forensic Architecture, Yael Bartana, Rossella Biscotti, Banu Cennetoğlu, Chto Delat?, Lawrence Abu Hamdan, Sanja Iveković, Emily Jacir, Bouchra Khalili, Metahaven, Nástio Mosquito, Ahmet Öğüt, Laure Prouvost, Oliver Ressler, Jonas Staal, Anton Vidokle.
Well before the coronavirus pandemic began, the situation in Moria refugee camp was extremely critical. Now more than ever, solidarity is necessary. Artists for Moria is a fundraiser to assist the efforts of Doctors Without Borders/Médecins Sans Frontières (MSF) on the island of Lesvos, Greece. Sixteen international artists are donating their works for this effort. All proceeds go directly to MSF to expand the provision of water and sanitation infrastructures to the refugee camps and scaling up the recruitment of extra medical, paramedical, support staff and the acquisition of necessary equipment.
By clicking here you can view the list of works.
To reserve the artwork of your choice, please email at iliana@stateofconcept.org letting us know which is the work you want to reserve, and wait for a confirmation via email. Alternatively for a more immediate response please call us at (+30) 6945472694. For more information please refer to State of Concept Athens.
With the support of the Rijksakademie van Beeldende Kunsten (Amsterdam) Visual identity donated by Studio Remco van Bladel.