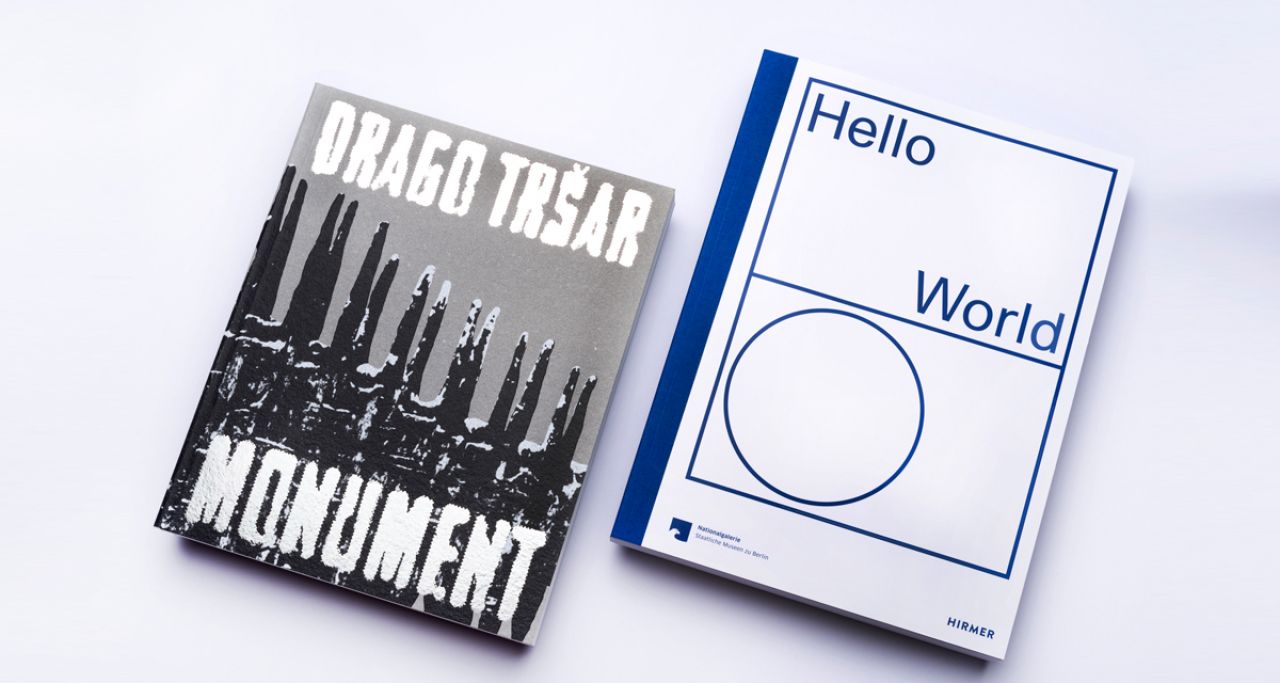 In October we highlight two publications that were published with the exhibitions.
Monument – Drago Tršar, we've published an extensive catalogue on 256 pages with 215 reproductions. The monograph was edited by the exhibition curator Marko Jenko, who also contributed an analysis of Tršar's sculptural work from the viewpoint of the masses. The biobibliography was prepared by Bojana Rogina, designed by Darko Pokorn.
An over 400 pages long cataloge of the Hello World. Revising a Collection exhibition was published by one of the central Berlin exhibition venues Hamburger Bahnhof – Museum für Gegenwart. The publication documents the exhibition with descriptions and texts by co-authors of the exhibition and the director of Nationalgalerie Staatliche Museen zu Berlin Uda Kittelmanna and the head of Hamburger Bahnhof– Museum für Gegenwart Gabriele Knapstein along with co-authors and five invited guest curators: Zdenka Badovinac, Eugen Blume, Clémentine Deliss, Natasha Ginwala and Azu Nwagbogu. The guest curators supplemented the exhibition with their specific geopolitical contexts. The part of the exhibition presenting works from the Moderna galerija collection was entitled Spaces of Sustainability: Pavilions, Manifestos and Crypts, and mainly presented works from Eastern European avant-garde collection of Moderna galerija Arteast 2000+ and some other public and private collections. The curator of the selection was Zdenka Badovinac.
The exhibition Spaces of Sustainability: Pavilions, Manifestos, and Crypts will be on view from 15 November 2018 to 17 February 2019 at the Museum of Contemporary Art Metelkova.