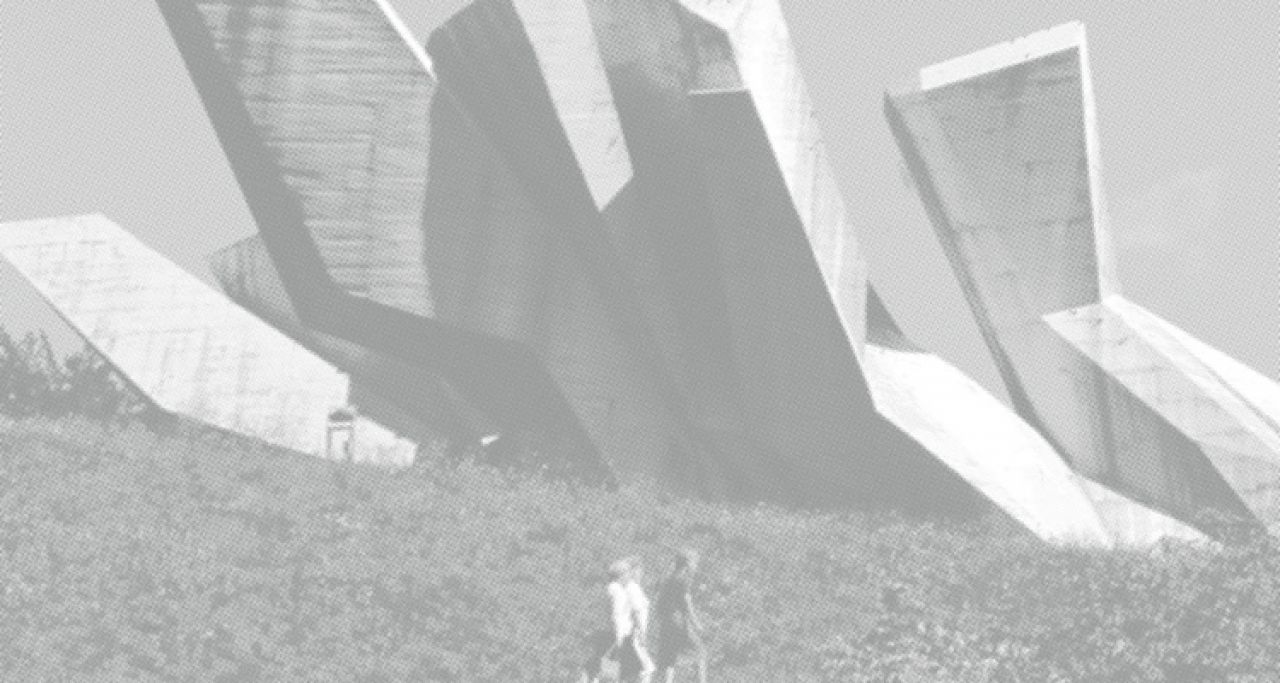 War, Revolution and Memory: Post-War Monuments in Post-Communist Europe
International conference
Zagreb, 17 to 18 February, 2017
Mimara Museum, Trg Franklina Roosevelta 5, Zagreb, Croatia
World War II caused a collective trauma in the memory of Europeans, which resulted in the erection of countless monuments all over Europe to commemorate the events and battles as well as the civilian and military victims. In the period of almost 45 years, numerous memorial sites were created in the Communist Europe. Contrary to the dominant belief that the monuments in the Eastern Bloc and Non-aligned Yugoslavia were created exclusively in the spirit of Socialist Realism and erected by order of state authorities, typologically and stylistically these monuments form a heterogeneous group, and were erected both by the state and the local communities.

The decline of Communism and the introduction of the market economy and multi-party system in the newly emerged countries resulted in multiple effects, both on the institutional and symbolic level. On the institutional and legislative level, it brought significant changes within the legal framework, functioning of institutions and civil services of the post-socialist countries. On the symbolic level this led to rejection of the bearers of symbolic capital of the former system.

Taking into account the scope of this heritage, the efforts invested in rediscovery, protection and conservation treatment of memorials require significant funds. But before raising the question of funding, one should ask if and for whom this disputed heritage should be restored? In what ways did the change of political paradigm make these monuments undesirable in the post-socialist countries? Have processes of denial and suppression contributed to the cancellation of an inherent ideological charge of these monuments? If so, are we allowed to treat them exclusively as aesthetic objects, particularly when they are preserved in fragments? Should these monuments, as relics of a forgotten past, be seen as a part of the tourism industry? Could the damaged or destroyed artefacts be restored to their original state or should the conservation treatment also commemorate the period of denial and suppression? What is the role of heritage communities in relation to survival and revival of this heritage?

The official language of the conference is English.
Schedule:
Friday, 17 February 2017
9:00-9:30 OPENING SPEECH
9:30-10:15 Bogusław Szmygin: Former Nazi Concentration Camps as Heritage – Problems and Challenges
10:15-10:45 Viktoriya Sukovata: The Memory About World War II in the Soviet and Post-Soviet Ukraine and the Holocaust Monuments in Kharkiv
10:45-11:15 Hannah Wilson: The Re-Conceptualisation of Sobibor Memorial Site
11:15-12:00 DISCUSSION

12:20-12:50 Mischa Gabowitsch: Soviet and Post-Soviet War Memorials: Complexity and Continuity
12:50-13:20 Petra Švardová: Commemoration and Representation of World War II at Soviet War Memorials

13:30-14:00 Oleksandra Gaidai: Building Fences or Bridges: War Memorial Sites in Contemporary Ukraine
14:00-14:30 Ekaterina Bobrova: The Analysis of Commemoration of Soviet Forced Workers and War Prisoners Who Died in German Captivity During the Second World War
14:30-14:50 DISCUSSION
16:20-16:50 Ina Belcheva: Problematic Memory of the Second World War: Three War Memorials in Sofia from the 1950s
16:50-17:20 Agata Rogoś: The (Un)Wanted Heritage in the Rural Landscapes of Albania

17:30-18:00 Oto Luthar: Memorial Landscape and Slovenian Post-Truth Historiography
18:00-18:30 Lejla Gačanica: The Partisan Necropolis: Mostar's Symbol of Broken Memories
18:30-19:00 DISCUSSION

Saturday, 18 February 2017
9:15-9:45 Nenad Lajbenšperger: Putting Under the State Protection the Sites and Objects Related to the National Liberation War and the Revolution in Serbia (1947–2017)
9:45-10:15 Andrew Lawler: Taking Stock: the Situation of Monuments Commemorating the People's Liberation War, Struggle and Movement on the Territory of the Former SR Bosnia & Herzegovina

10:25-10:55 Laura Demeter: Monuments Preservation a Matter of State Security and Regime Change in Post 1989 Romania
10:55-11:25 Darija Perković, Željka Perković: Are There Any Inappropriate Monuments in the Brod-Posavina County?
11:25-12:00 DISCUSSION

12:20-12:50 Helena Stublić: The Question of Difficult Heritage – and What to Do with It?
12:50-13:20 Sandra Križić Roban: Counter-Monument to a Monument

13:30-14:00 Linnea West: Memento Park and Skopje 2014: Transition, Monuments, and Memory
14:00-14:30 Tomislav Oroz, Nevena Škrbić Alempijević: From Representation of History to the Living Monument: Memorializing Peasant Revolt and Matija Gubec in Gornja Stubica
14:30-14:50 DISCUSSION

16:20-16:50 Edita Mušić, Carola S. Neugebauer: (Local) Perspectives on War Memorials in Serbia – the Case of Kadinjača
16:50-17:20 Sanja Lončar, Alma Trauber: War Heritage and War Tourism as Development Potential in Post-Conflict Regions. Realities and Obstacles in the Sisak-Moslavina County, Croatia

17:30-18:00 Sanja Horvatinčić: What Is to Be Done? WWII Monuments in Croatia Between the Official Disinheritance and the Heritage-from-Below Strategies
18:00-18:30 Milivoj Dretar: Reconstruction of Memorial Hospital Gabrinovec
18:30-19:00 DISCUSSION
The conference is organised by NGO SF:ius – Social Fringe: interesting untold stories in cooperation with ICOMOS Croatia.
There is no entrance fee.
Project partners: SF:ius – Socijalni rub: zanimljive neispričane priče (Zagreb), Grupa arhitekata (Belgrade), Moderna galerija MG+MSUM (Ljubljana), Historijski muzej BiH (Sarajevo)
The project was supported by:
The conference is funded by the Allianz Cultural Foundation, Ministry of Culture of the Republic of Croatia and Balkan Arts and Culture Fund – BAC. BAC is supported by the Swiss Government through the Swiss Agency for Development and Cooperation (SDC) and the European Cultural Foundation (ECF)
| | | |
| --- | --- | --- |
| Balkan Arts and Culture Fund – BAC COLABs | Ministry of Culture of the Republic of Croatia | Ministry of Culture of the Republic of Slovenia |
| Zaklada Kultura Nova | Ministry of Culture and Information of the Republic of Serbia | |