Europeana is helping to drive social and economic innovation as part of the EU's Digital Agenda by providing access to millions of books, paintings, films, museum objects and archival records that have been digitised by cultural institutions throughout Europe. As part of Europeana's mission to encourage citizens to engage with Europe's rich cultural heritage, Europeana and the European Commission are launching Europeana 280 – an EU-level initiative to encourage awareness of the art treasures held in each country and across Europe and to support the launch of the new Europeana Art History Channel.

Europeana channels are a new feature on the Europeana portal, offering visitors a rich user experience based on selected thematic content, demonstrating the benefits of bringing together previously scattered material from all corners of Europe and highlighting how culture and the arts contribute to weaving fabric of the Union.
Under Europeana 280, each of the 28 Ministries of Culture was invited to liaise with their national cultural institutions to select 10 pieces of art held in their country that have contributed to, or created, a European art movement such as Gothic, Renaissance, Baroque, Impressionism, Art Nouveau, or Pop Art. The Museum of Modern Art is proposing 5 artworks from our rich Painting Collection and OHO Archive. The other 5 artworks to represent art in Slovenia are going to be proposed by National Gallery of Slovenia.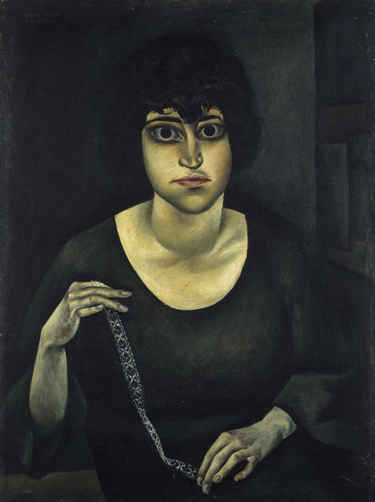 Veno Pilon, Lace maker (Štefke Batičeve Portrait), 1923, 103,5 x 77,5 cm, oil on canvas, sign.,dat.l.zg.:VENO PILON/AJD 1923, inv. št.: 803/S, Painting Collection, Museum of Modern Art Ljubljana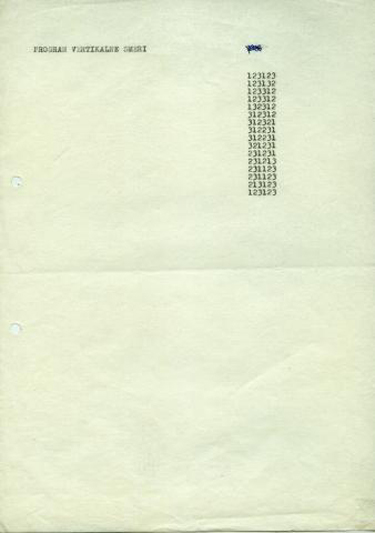 OHO, Marko Pogačnik, Programmed Print - The Vertical Line Program, 1968, 29 x 21 cm, paper and typewritter, programmed art, OHO Z 43-2, OHO Archive, Museum of Modern Art Ljubljana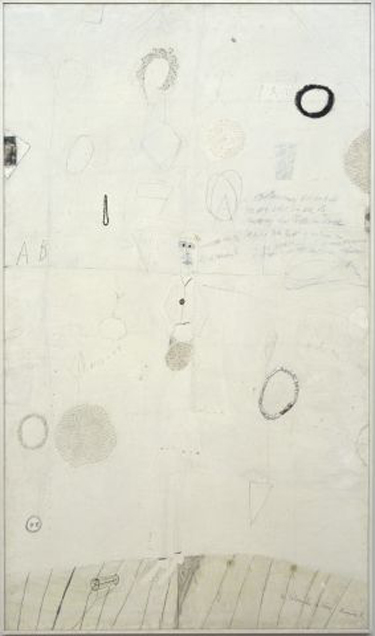 Gabrijel Stupica, Triumph of Flora, 1965, 249,5 x 146,5 cm, tempera and collage on canvas, sign.d.sp.:Stupica G., inv. no. 829/S, Painting Collection, Museum of Modern Art Ljubljana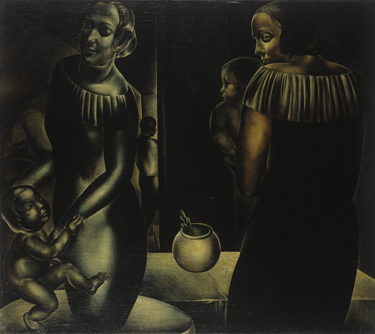 France Kralj, Family Portrait, 1926, 115,5 x 130,3 cm, oil on canvas, inv. no.: 108/S, Painting Collection, Museum of Modern Art Ljubljana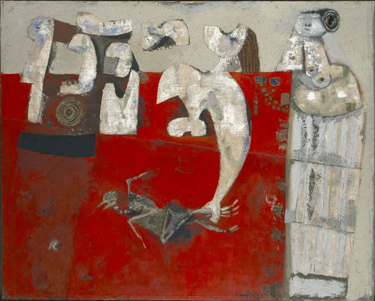 Marij Pregelj, Pompeii Round Table, 1962, 130,7 x 162,5 cm, mixed media on canvas, sign.,dat.d.sp.:Pregelj 62, inv. no.: 812/S, Painting Collection, Museum of Modern Art Ljubljana